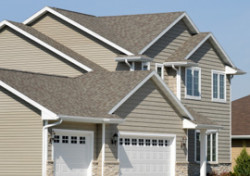 If you're looking for help protecting the exterior of your home or commercial space, Allen Roofing & Siding Company, Inc. has you covered. Offering roof installation, roof repair service, roof replacement, and vinyl siding installation, we're the professionals you can turn to when you want quality results and outstanding customer service. Whether you need new roof installation for your office building or gutter installation for your home, you can count on us to protect, beautify, and enhance your property. We'll go above and beyond the call of duty to ensure that you get amazing results at fair prices, so leave your roof installation needs to us. Contact our roofing contractors today to discuss your needs! 
Family-Owned Company
Free Estimates Available
Fully Bonded and Insured
Roof Repair Contractors
Roofing Installation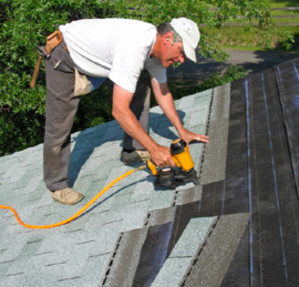 Located in Albany, Allen Roofing & Siding Company, Inc. proudly serves customers throughout the Capital District. We're pleased to extend our roof repair service, roofing installation, and vinyl siding installation services to customers in Loudonville, Colonie, Cohoes, Delmar, Latham, Schenectady, Troy, Clifton Park, Halfmoon, and the surrounding communities. Our seasoned roofing contractors have 11 years of industry experience to rely on, and that means we'll be able to provide you with the most effective roofing solutions for your home or business.
In addition to our roofing services, we provide local home- and business owners with house siding and seamless gutter installation. When you're looking for experienced technicians who will work hard to make certain that your home or office's exterior looks its best, we're the experts you can always depend on. With us on your side, there's no roofing, siding, or gutter issue that can't be overcome.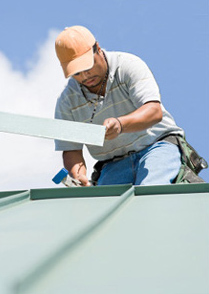 At Allen Roofing & Siding Company, Inc., we're committed to providing our customers with some of the best prices for roofing installation and repair in the area. We're a family-owned company, and that means we know the importance of keeping your home or office well protected while staying within a budget. When you choose to work with us to improve the exterior of your residential or commercial property, you'll get great prices and even better service. To ensure that you're satisfied with the work we complete, we offer a lifetime warranty on products and a seven-year warranty on workmanship. With such comprehensive warranties available, there's no reason to delay in contacting us for help with roof replacement, seamless gutter installation, and more.
For your security and peace of mind, Allen Roofing & Siding Company, Inc. is fully bonded and insured. When you're in need of a roofing installation company that won't let you down, our name is the one you can trust for unparalleled craftsmanship and reasonable pricing. Call or e-mail us right away to get a free estimate for our roofing services!