Flat Roofing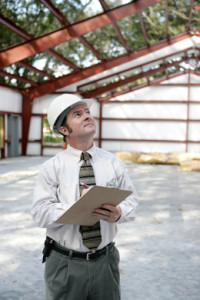 While flat roofs generally aren't popular options for residential buildings, they offer effective performance for many types of commercial buildings. If you're considering flat roofing installation for your Albany-area business, look to the pros at Allen Roofing & Siding Company, Inc. for assistance. Our flat roof installers have more than 11 years of experience in the roofing industry, and that means we'll do a standup job with your commercial roofing project. No matter whether you're looking for a flat roof for new construction or an upgrade for your existing roof, we're the flat roof contractors you can rely on for superior craftsmanship and expert customer service. Call or e-mail us today to learn more about your options for flat roofing installation!
At Allen Roofing & Siding Company, we offer:
EPDM rubber roofing
Torch down roofing
With versatile flat roofing materials to meet your needs, there's no reason to turn to another contractor to get the job done. Installing flat roofs requires both experience and attention to detail, as water from these types of roofs tends to drain slower and can easily pool, increasing the risk of leaks. If you want to ensure that your flat roof is installed accurately and professionally, let the roofing specialists at Allen Roofing & Siding Company handle the job for you.
Throughout our many years of experience as flat roofing contractors, we've developed the skill and expertise necessary to ensure that your flat roof installation goes off without a hitch. We'll work hard to ensure that your new roof isn't prone to leaks, so that your commercial space stays well protected for a long time to come. To ensure your peace of mind, we offer a lifetime warranty on products and a seven-year warranty on workmanship. Put your trust in our flat roof installers, and you'll have a great new flat roof in no time at all.
For affordable rates and some of the best flat roofing installation in the Albany area, call Allen Roofing & Siding Company now! 
flat roof
flat roof install
flat roof repair